Coffee shops are a popular destination for people looking for a place to relax and enjoy a cup of coffee or tea, or have a snack.
One of the most important aspects of running a successful coffee shop is ensuring that you have a reliable and constant supply of quality coffee shop equipment. From coffee and tea beans to cups and plates, the right coffee shop supplies can make all the difference in delivering a successful customer experience.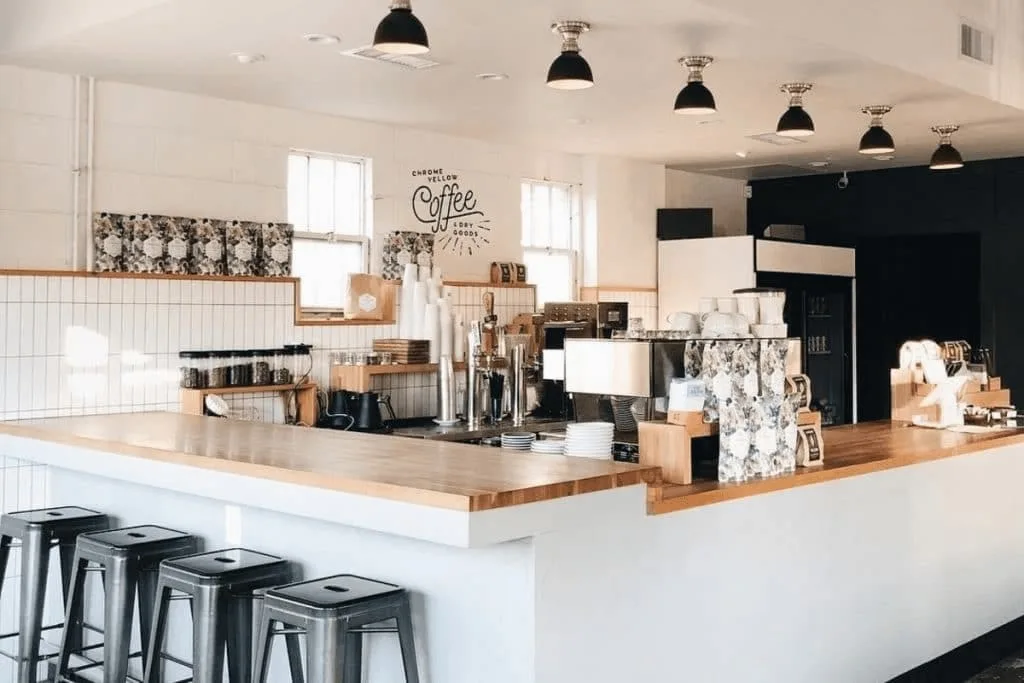 What many people don't know is that the success of a coffee shop depends to a large extent on its suppliers. A good supplier can supply coffee shops with the fresh, high-quality ingredients they need to create delicious food and beverages.
In this article, we will explore the importance of coffee shop catering equipment and the key factors to consider when choosing the right products to ensure the success of your business. Whether you are a new coffee shop owner or looking to improve your existing operations, this article will provide you with valuable insights and tips for the best catering that will help satisfy your customers and drive your business forward.
The importance of catering equipment in running a successful cafe
Equipment for a coffee shop is essential to successful management for several reasons. First, having a reliable and steady supply of high-quality materials and supplies ensures that you can consistently offer a variety of beverages and food items to your customers; This, in turn, can lead to increased customer satisfaction and loyalty, as customers are more likely to return to a coffee shop that consistently provides them with their preferred service.
Secondly, cafe supplies play an important role in presenting and serving drinks and food. For example, using high-quality coffee beans, fresh milk and properly calibrated equipment can enhance the flavor and aroma of coffee and create an unforgettable customer experience. Similarly, the use of elegant cups and plates, fresh ingredients, and attractive packaging can improve the visual appearance of food items and increase their perceived value.
Thirdly, cafe supplies and equipment may affect the operational efficiency of the café and the cost of providing food and drink. By providing the right products at a reasonable cost, coffee shop owners can reduce waste, improve inventory management and improve profitability.
In short, cafeteria catering equipment is a necessary need for the success of the cafe as it affects customer satisfaction, product quality, operational efficiency and profitability.
What are the supplies needed to run a coffee shop?
There are many types of coffee shop supplies that are needed to run a coffee shop effectively.
There is an element of personal choice. The main supplies can be classified based on the following categories:
Coffee Supplies: Coffee is the cornerstone of any coffee shop, and high quality supplies are essential to ensure quality drinks. Coffee accessories include coffee beans, coffee grinders, espresso machines, and coffee filters.

Tea Supplies: Tea is also a popular beverage in many coffee shops, and having a variety of options available for this beverage can attract a wide range of customers. Tea accessories include tea leaves, teapots, teapots and teacups.

Milk and dairy supplies: Milk is an important ingredient in many coffee and tea drinks, and having a reliable and regular supply of fresh milk and dairy products is essential.

Sweeteners and syrups: Many customers prefer sweeteners or juices, so having a range of options available improves the customer experience. Sweeteners and syrups include sugar, honey, artificial sweeteners, and flavored juices.

Cups and Glassware: Getting the right kind of cups and glassware is crucial to presenting beverages and food in an attractive and practical way. Mugs and glassware include coffee cups, tea cups, espresso cups, latte cups, and juice cups.

Food and snacks: Many cafes offer a range of food and snack items in addition to beverages, such as pastries, biscuits, and more. Having the right supplies can improve the quality and presentation of these items.

Cleaning Supplies: Keeping the café clean and hygienic is essential to ensuring customer satisfaction and compliance with health regulations. Cleaning supplies include cleaning sprays, sponges, brushes, and other tools.
How does Al Raedah help you find your catering cafe equipment in the easiest way?
Al Raedah Finance is one of the most important Sharia-compliant financing companies in the Kingdom of Saudi Arabia. As it undertakes the task of supporting small and medium enterprises by providing quick financial solutions that suit their requirements and reflect positively on the growth of these enterprises in accordance with the provisions of Islamic Sharia, and without monthly installments, so that the payment is through sales and not through installments.
The financing solutions offered by Al Raedah are suitable for the needs of small and medium businesses, such as catering equipment and other expenses for your coffee shop; Thus, you can use the services of restaurants and catering companies without any trouble.
You will also be able to achieve your development goals by raising your financial capacity to be able to obtain the services of companies specializing in catering cafes. Thus, providing more products, expanding your areas of specialization, opening more branches, or increasing the number of workers and employees, and meeting your monthly expenses.
Conclusion
Catering equipment for coffee shops is one of the keys of running a successful business. In this article, we explored the importance of coffee shop supplies and the key factors to consider when choosing the right products to ensure the success of your business. We have highlighted the importance of equipment, and talked about the most important requirements for running a coffee shop.
By investing in high-quality supplies and developing a solid supply chain management plan, coffee shop owners can improve the quality of their products and services, and increase customer satisfaction and loyalty.
Do you need to obtain sufficient financing that meets your aspirations and ensures that you supply your café in the best possible way? What are you waiting for? Find out how Al Raedah can help you; Apply now.